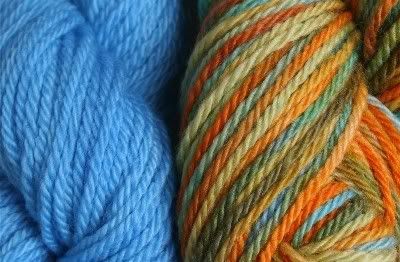 I really, really, really want this yarn from Elliebelly. But I'll probably forget to stalk it and miss out on buying it. Not that I have the money for it or anything. Right? Right.
Guess what I started knitting the other day?
I'll take a picture of my progress later. In starting the socks, I discovered that my feet are ridiculously wide. The socks look gigantic on the needles, but when I try them on, they fit nicely. Have you ever measured your feet? Mine are 9 inches wide around the sole!
Over the weekend, I knit some baby gifts for all the babies due soon. It's no fun having baby fever and knitting tiny things for other people! Just kidding. I love knitting no matter who it's for.
That's all the knitting news for today.