I realize that this parade of nursing tank reviews was supposed to last all week, but I only have one left!  This is because I am human, scattered, and I accidentally posted two reviews on Monday.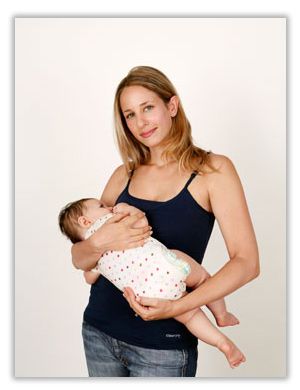 The last nursing tank I reviewed is the Comfy Kangaroo.  I was anxious to try this one because it has some pretty nifty features:
(from the website)
Fashion meets versatility in the Comfy K Tank. This singular design offers a supportive detachable, inter-changeable bra, easy snap straps for minimal exposure nursing, built-in pockets to hold and conceal absorption pads and extended length for post-partum tummy coverage. Ultra soft, high quality fabric in chic colors demands looking and feeling great. Machine washable.
The Comfy K Tank includes 1 tank, 1 detachable nursing bra and an extra pair of straps. Wear our tank with the bra, exchange tanks while using the same bra, wear our bra with another nursing shirt that holds absorption pads, or completely remove the bra and wear the tank alone.
In addition to all of these features, the fabric lining the bra is Cool Max, which is great for moisture wicking–have I mentioned how hot it is here?
I have mixed feelings about this nursing tank.  I like the interchangeable bra, but the, uh, "nipple holes" made putting it on a little strange.  I did like the pockets for my nursing pads, though.  It's something I've never seen on other nursing tops.
The unfortunate aspect of this top is that it has those doggone S-clasps on the strap!  If it had the hooks, my love for this tank would increase so much more.  For all the other features, though, I can put up with a little fiddling.