I finally managed to scan in a page from the Pet Album I completed a couple weeks ago. Using one of the Creative Memories Quick Kits, I finished a 26 page album in ONE DAY!!
This is my favorite page. The Tortie is Dora, Lucy's mommy. She passed away several years ago and we miss her bunches.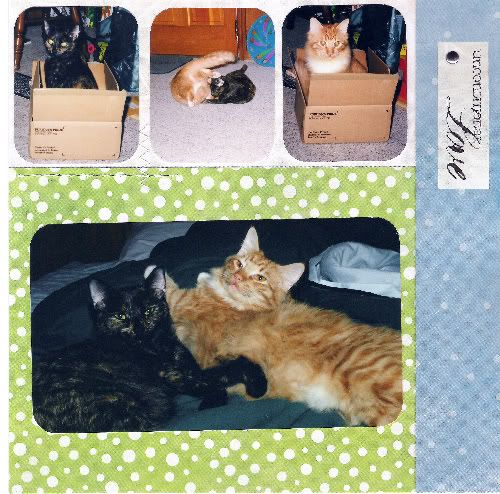 What I love about the Quick Kit pages is that a lot of them are pre-decorated, and you can add stickers and embellishments (which also come with the kit).