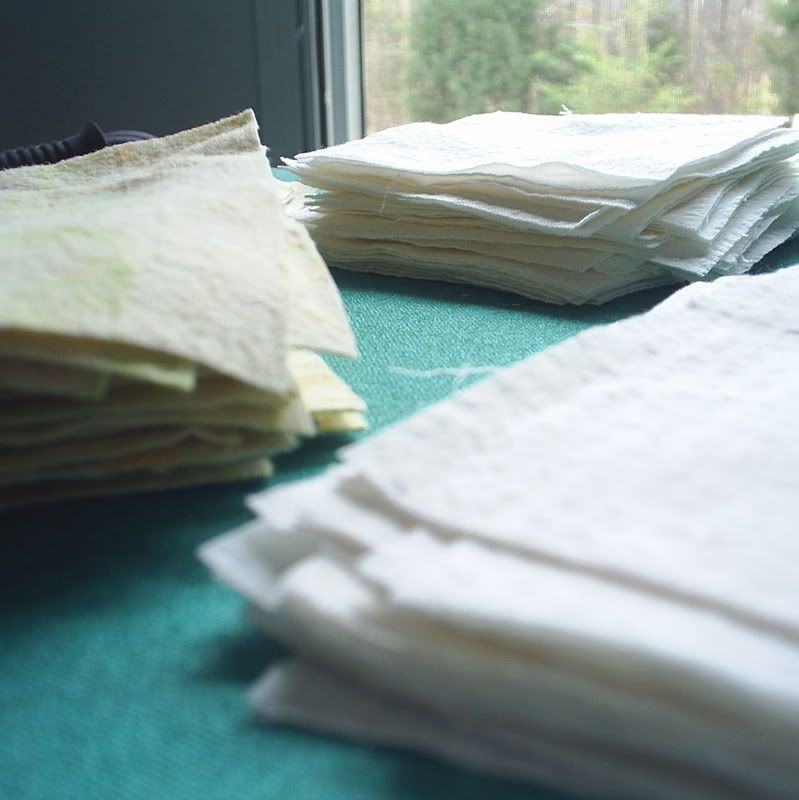 It was hard to make the first cut into my blankie, but I did it! I decided to make Shoo Fly Blocks for this quilt. Each center square is a different scene from the blanket, nine in all.
Yesterday found me sitting at the sewing table with my rotary cutter, making sure each square and half-triangle square was perfect. It took a while to sandwich and mark all of the half-triangle squares.
While I was sewing all 18 sandwiches, I remembered watching my mother while she worked on her sewing projects. She used to make and sell stuffed toys and I remember watching her sew stacks of pieces all at once and put them all together assembly-line style.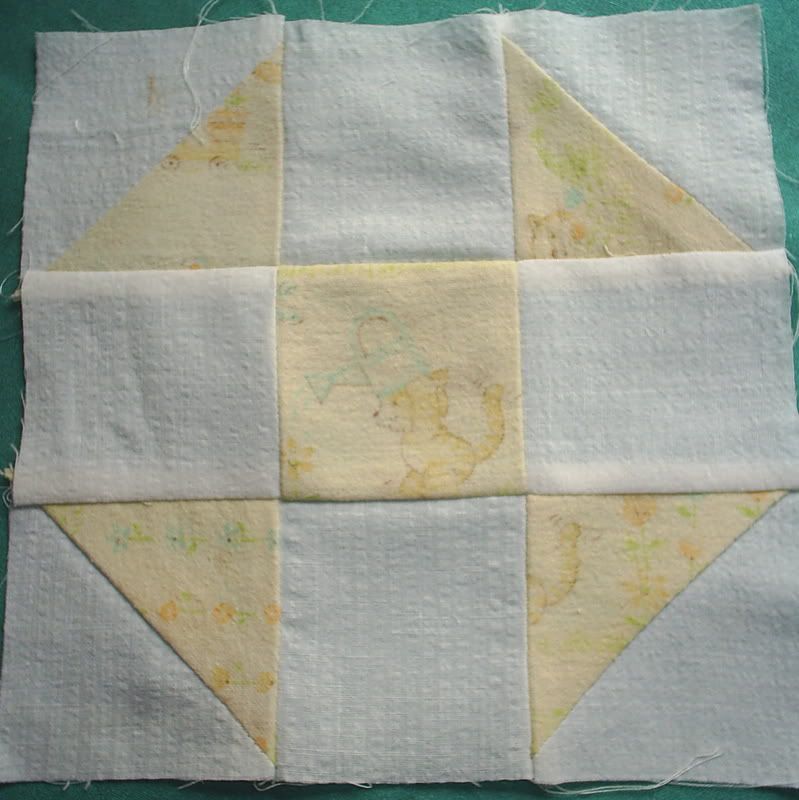 So that's how I did it: I just fed all of the sandwiches through the machine, one after the other and cut them apart when they were all done. Efficient!
I only managed to finish one block before the household erupted into its usual evening chaos. I'm still not sure exactly how I want to quilt this. Perhaps I should just quilt the white squares and leave the flannels untouched. Or quilt everything but the center squares so that they really pop. I'll mull over it for a few days while I finish piecing.