Ever since my hair disaster, I've been secretly keeping track of short hairstyle trends and what I definitely don't want my hair to look like.  Here in the south, there is what my mom and I have dubbed "The Gypsy".  Some call it a "wedge", but if you are an upper-middle class middle-aged woman (or a gypsy), this is the hairstyle of choice.  I see it EVERYWHERE.  But the thing is, I used to like that style!  In fact, I had this hairstyle four years ago.  I didn't know what it was called back then, so I would ask whoever was cutting my hair to cut it long in the front and short in the back.  Only one stylist got it right when I was pregnant with Simon, and it was an excellent "new mom" hair cut.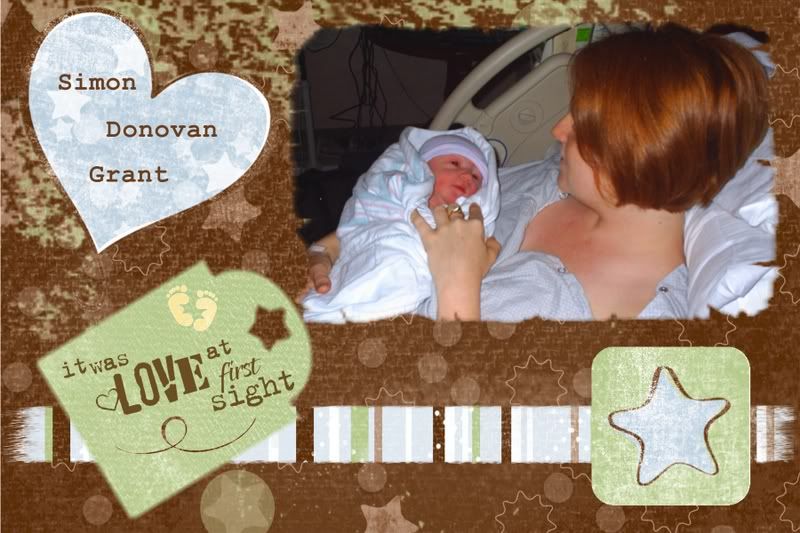 The angle of my cut wasn't as sharp as most wedges I see these days, but it was what it was.  It's probably a good thing that my hair grows fast, as I quickly outgrew this style before it became The Mom Haircut, The Gypsy, etc.  Today, I hate that hairstyle because it's so overdone.  I think that every woman on an infomercial we watched last night had this haircut.
Now that I'm trying to grow my hair out, I've had to make sure that I tell the nice ladies at Great Clips that I DO NOT WANT A WEDGE.  Clean up the ends? Yes.  No angles, please.  I don't know how long it's going to take to recover from my bad haircut.  I also have new hair growing in from when a lot of it fell out a couple months ago and it's about an inch long–it looks like I have two sets of bangs!!
Hair is stupid.  Especially postpartum hair.