Sunday Scrappin': "This week, let's think outside the box and go round…. rounded corners, circle-shaped cards, a layout in a circular pattern, etc. Be creative!"
I've been digiscrapping like crazy these past few weeks with StoryBook Creator Plus. For this week's challenge, I used the Family Digital Kit and made a couple pages with some circles on them:
(two of my boys with their cousins)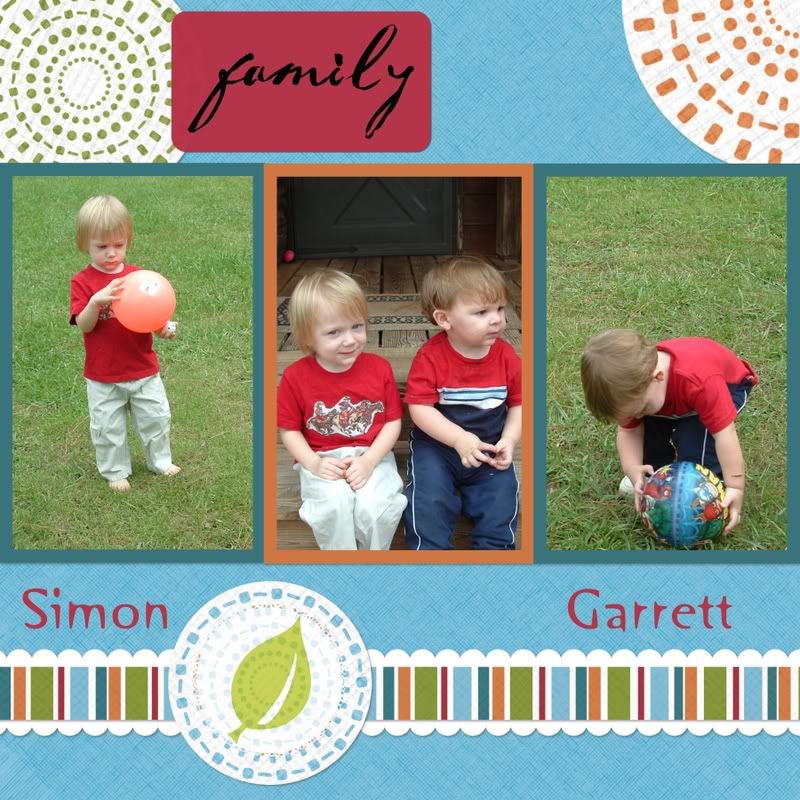 (Simon with another cousin)
Tah-Dah's:
To-do's:
I have two Get Togethers this week, so I have to make sure I'm ready for those.
Put the actual scrapbook pages into the coverset I bought for the Maine album
" " I bought for the Disney album
My kids have passed the flu down the line and the youngest has it now. Hopefully, Jamie and I won't get it. Crossing my fingers and toes…
Check out other Sunday Scrappin' folks and link to your own!