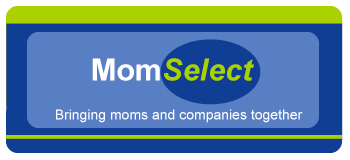 Oh my word, it's almost Fall.  Or what we like to refer to around here as that random week in the year when the leaves change, fall to the ground, and then all the plants are dead for the season!  Now that the boys are back in school, I'm sure they'll be bringing home all kinds of nasty germs.  Aiden reminds me daily that germs like to hide in the toilet and on our teeth.  I don't suppose they've covered the "in your nose" locations in his classroom, but they will soon; once all the Kindergartners are running around with their noses dripping and sneezing on every touchable surface within their radii.
What I hate most about the cold season is taking temperatures.  I'm glad that Corey and Aiden are old enough to manage holding a digital thermometer under their tongues.  With the younger guys, though, we have to resort to under-the-arm or in the you-know-what.  I'm sure you understand.  When I'm sure there's a fever brewing and I need a quick temp reading without the hassle of undoing diapers or wrestling with armpits, I am SO glad I have the Temple Touch Thermometer.
MomSelect sent me one of the Temple Touch Mini Thermometers to try out and it's darn nifty!  I'm pretty sure my husband was more excited to get it than I was.  He immediately ripped open the package and tested it on every available member of the family.  I was even attacked at random with a thermometer pressed to my unwitting temple.
I can't say that I'm looking forward to my kids getting sick, but if they do, I'm looking forward to being able to use this thermometer.  I've done the cheek-to-forehead fever check while a baby sleeps, so this will certainly help out as far as accuracy goes.  Cause who wants to wake up a sleeping baby?
Win it!
I have a Temple Touch Mini Thermometer to give away to one lucky reader.  To enter, just leave me a comment.  Make it interesting!  Why would you like to win this thermometer?  Have you ever had to do the sneaky cheek-to-forehead fever check?
For additional entries, leave me a comment for each of the following:
Subscribe to the Suzy Q Homemaker Shopping Blog (or my personal blog, or craft blog–current subscribers count)
Become a fan of Suzy Q Homemaker on facebook
Add my button to your sidebar
Tweet about this giveaway (unlimited!)
Blog about this giveaway & leave the link
Share this giveaway using the "Share" button at the bottom of this post
Giveaway ends Wednesday, September 16, 2009, at 11:59 p.m. Open to U.S. & Canada.