When things get difficult like this week has been, you want to do something different. So I put a bug in Jamie's ear to rearrange the livingroom again. I don't even think it's been a year since we rearranged the last time. Or maybe it has. Either way, I wanted a way to enjoy our Real Wood-Burning Fireplace this brief Georgia winter, and the only way that could happen is if I had somewhere to sit. I refuse to plop my pregnant ass down on the floor for an extended period of time.
So here's a shot of what it looked like before. This is just the entrance area of our gigantic living space:
(view from the hallway)
Here are shots of the newly rearranged space, including the fireplace area, which is more of a teevee nook now. The rest of the living room is more parlor-esque. Don't worry–we'll replace the papasan & rocking chairs with something more tasteful…eventually.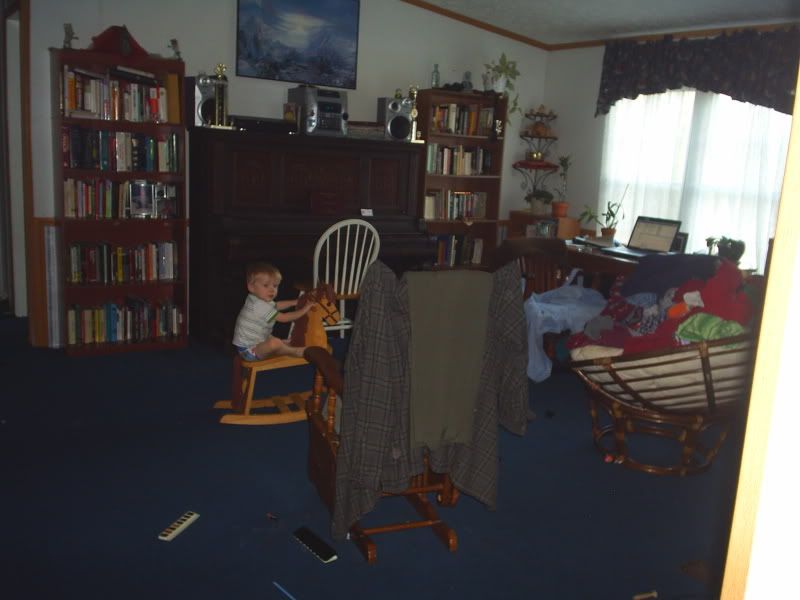 (pretty much the same view)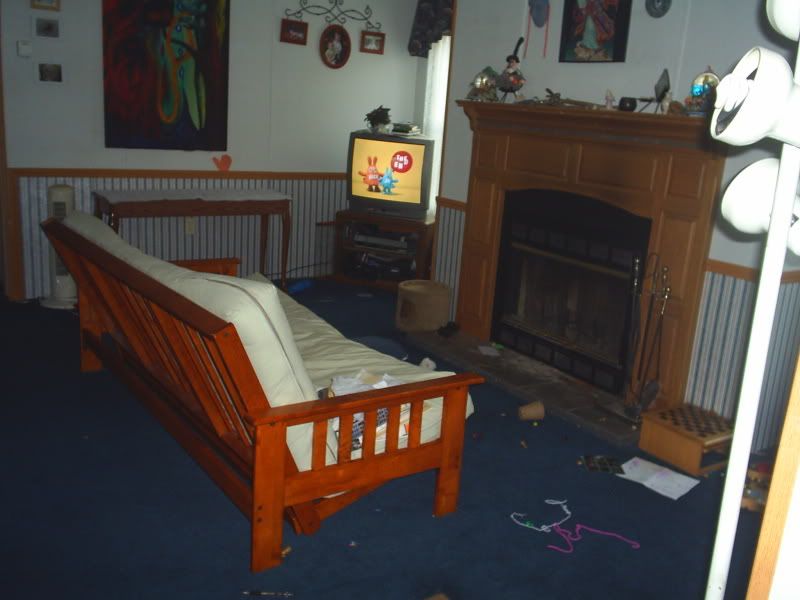 (view from the other hallway)
The little table against the wall will eventually become some sort of Holiday Table with decorations of some sort. We have absolutely no holiday knick-knacks, so I'll probably be making some this year. The farthest I've gotten is a layer of fluffed-up quilt batting for "snow."