Howdy folks!
Life 'round these parts are full of fun things like soccer games and Creative Memories! I've seen a wonderful boom in my business which is a relief after a terrifyingly slow summer.

Corey's team won their first game, but got creamed in the second. I knew it was going to be bad when I overheard him telling his teammates that the team they were playing was "easy to beat" last year. I don't think he understands that all the teams are different each season.
We finally got a new laptop. The old PC was so old that I wouldn't even keep pictures on it. So now with the new technology in the house, I can use Memory Manager! I uploaded every digital picture from every cd that I had lying around, and have had the best time looking at all the craziness that I call My Sons.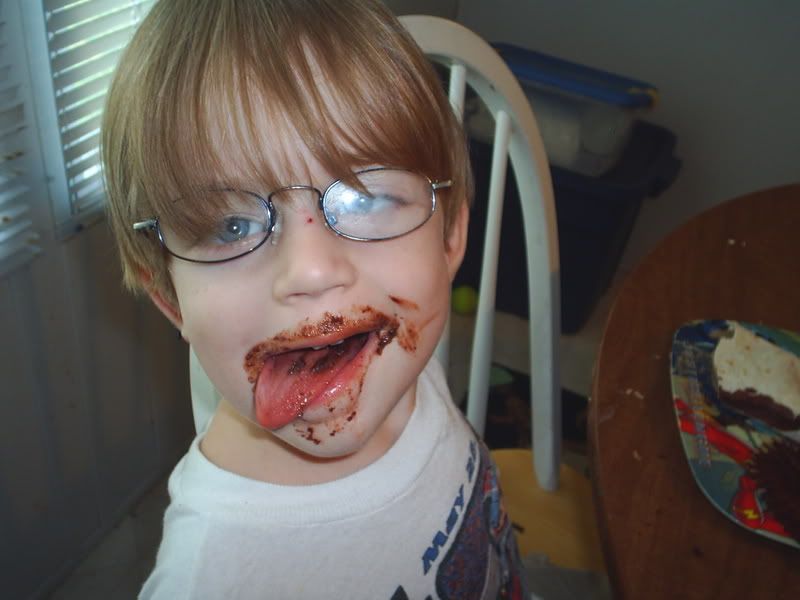 This is one of about 10 pictures of Aiden with chocolate on his face that I discovered in the archive. Out of all the pictures of him, you can bet that he will a) have something on his head that is NOT a hat, or b) have food on his face.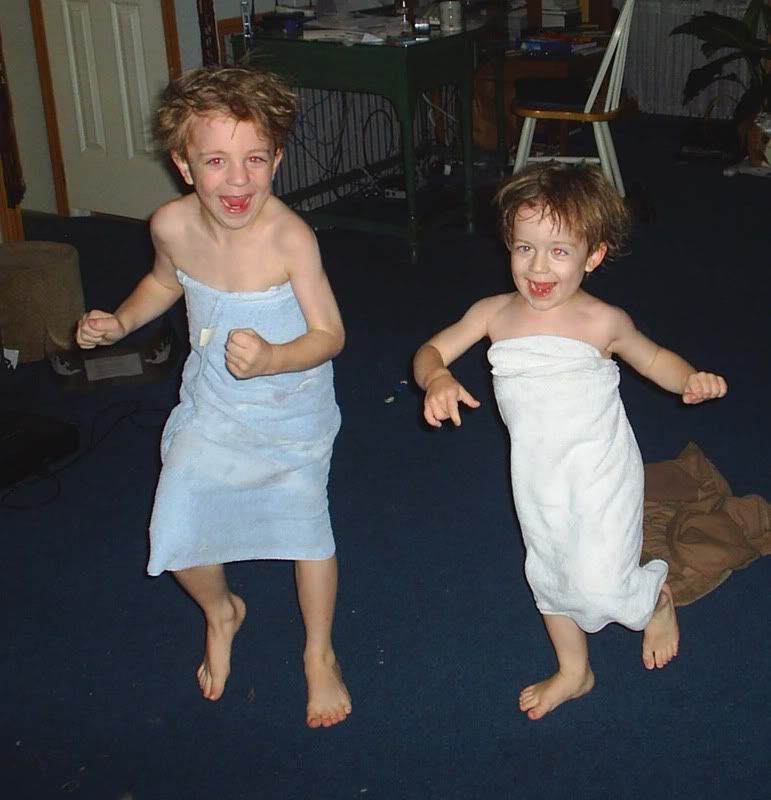 There are just no words to describe the joy that this picture brings. I laugh every time I see it. Jamie laughed as he was just walking by and saw me writing this. Even with all its red-eye, I want to frame it and put in on the wall so I can see it every day.
You know, I just might do that…